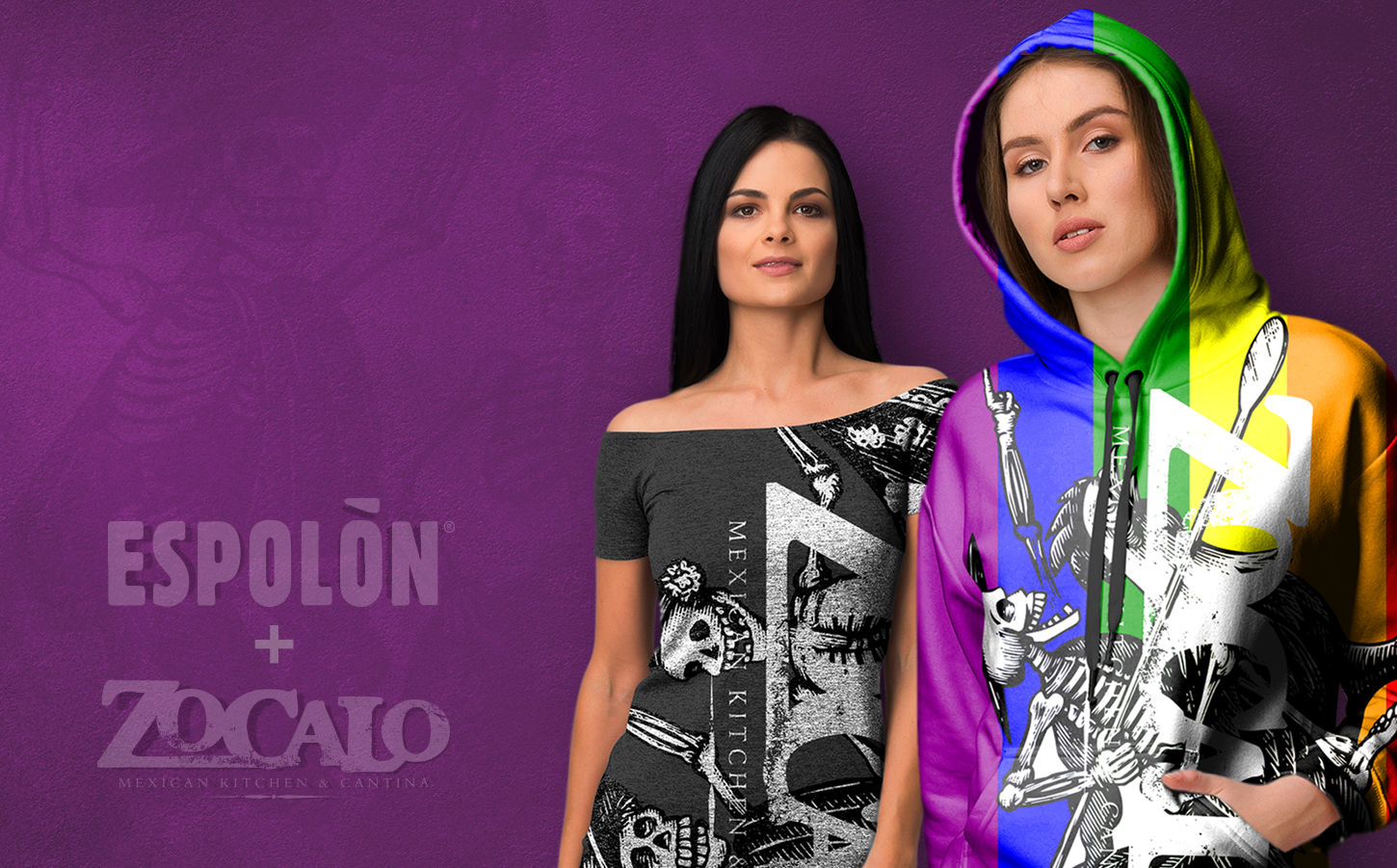 Espolon Tequila + Zocalo Restaurant Attire
Zocalo Mexican Cantina, an Atlanta bar and restaurant within the Richard Sandoval restaurant group, wanted new t-shirts to serve as staff uniforms that featured art elements from Espolon tequila, a brand with which they work intimately.
Located in the heart of Midtown just steps from Atlanta's rainbow crosswalks, everyone knows Zocalo as the place to go on Sunday Fun-day when you want a stiff margarita that may or may not make you call out Monday morning. Considering the vibrant neighborhood and staff, I wanted these shirts to be as over-the-top as the eclectic customer base: wild, brash, and fun as hell.